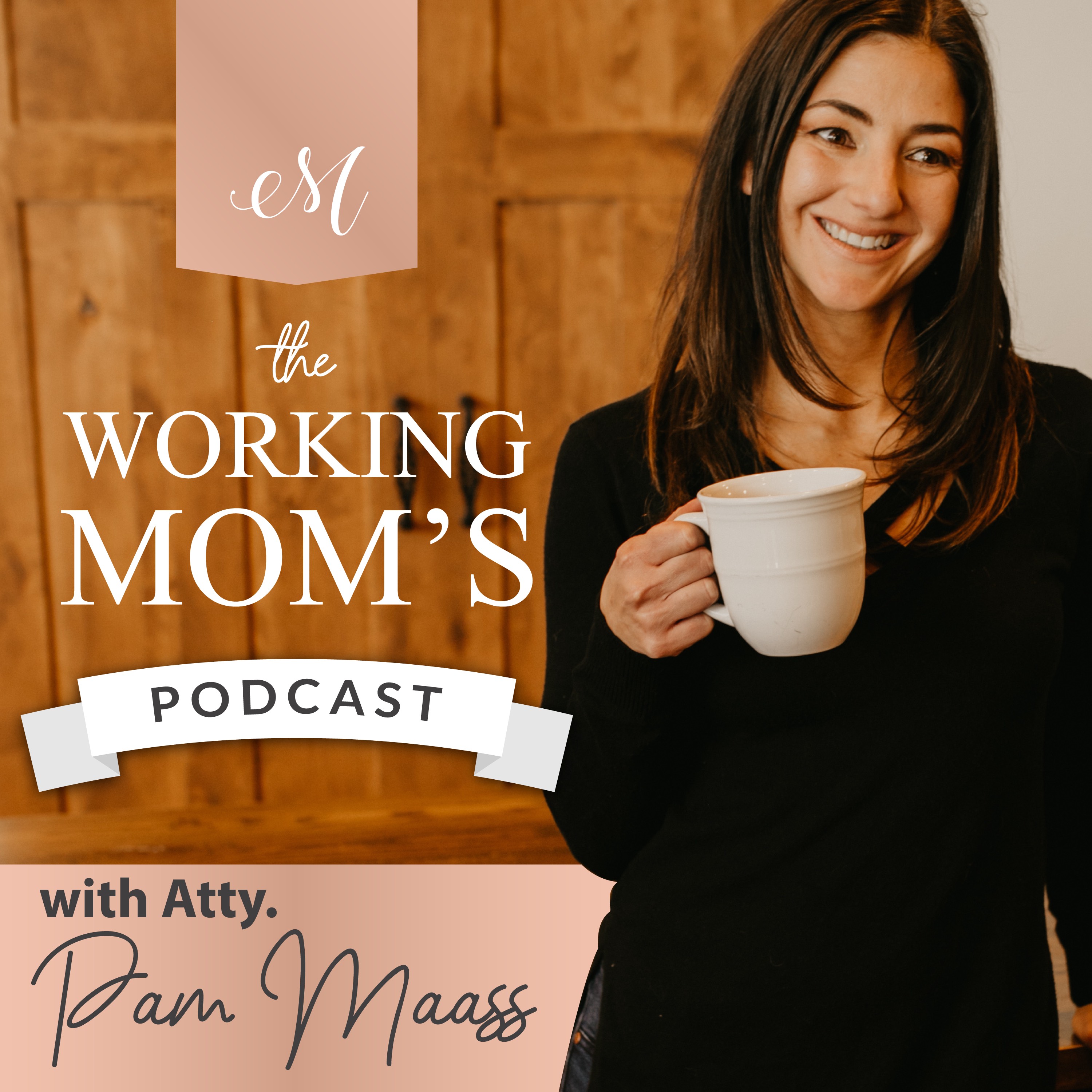 We support the modern working mom with inspiring stories and resources. Something remarkable happens when everyday women come together to share their extraordinary stories. The Working Mom's Podcast gives the modern woman a microphone to discuss health, wealth, and relationships. Join our host, Estate Planning Attorney Pamela Maass & owner of Law Mother. Learn More at www.LawMother.com/WorkingMoms
Episodes
Thursday Mar 18, 2021
Thursday Mar 18, 2021
"We get 1% better every day," says John Lee Dumas, better known as JLD of the award-winning podcast Entrepreneurs on Fire, which reaches over 1 million listeners per month. JLD is a major figure in podcasting, but his success didn't happen overnight. In this episode of the Working Moms podcast, Pam is talking with JLD about his new book The Common Path to Uncommon Success,, and what he's learned about achieving financial freedom from interviewing more than 3000 amazing entrepreneurs. 
Tune in this week to hear about: 
The difference between making a million dollars and achieving true financial freedom

What it means to live in your zone of fire

How the five people you hang out with every day shape your life, AND

Amazing women leaders you need to know about!
You won't want to miss this interview with Pam and JLD about what it takes to really be free. 
Quotes
"Become the best solution to a real problem"

"Financial freedom, it's all about getting down there and saying: 'How can I, within my means, live the life I want to live, doing what I want to do?' Which is what brings the fulfillment part, because when you're fulfilled, you are living in your zone of fire." (6:52-7:04)
Links:
Bio: John Lee Dumas is the founder and host of the award winning podcast, Entrepreneurs On Fire. With over 100 million listens of his 3000+ episodes, JLD has turned Entrepreneurs On Fire into a media empire that generates over a million listens every month and 7-figures of NET annual revenue 8-years in a row. His first traditionally published book, The Common Path to Uncommon Success is available for pre-order now with 5 amazing bonuses at UncommonSuccessBook.com
Entrepreneurs on Fire: https://www.eofire.com
Facebook Group:
https://www.facebook.com/groups/theworkingmoms
Pamela Maass on Linkedin:
https://www.linkedin.com/in/pamela-maass/
Law Mother Website:
https://www.lawmother.com
Podcast production and show notes provided by FIRESIDE Marketing
https://www.meetfireside.com/podcast-production-service/