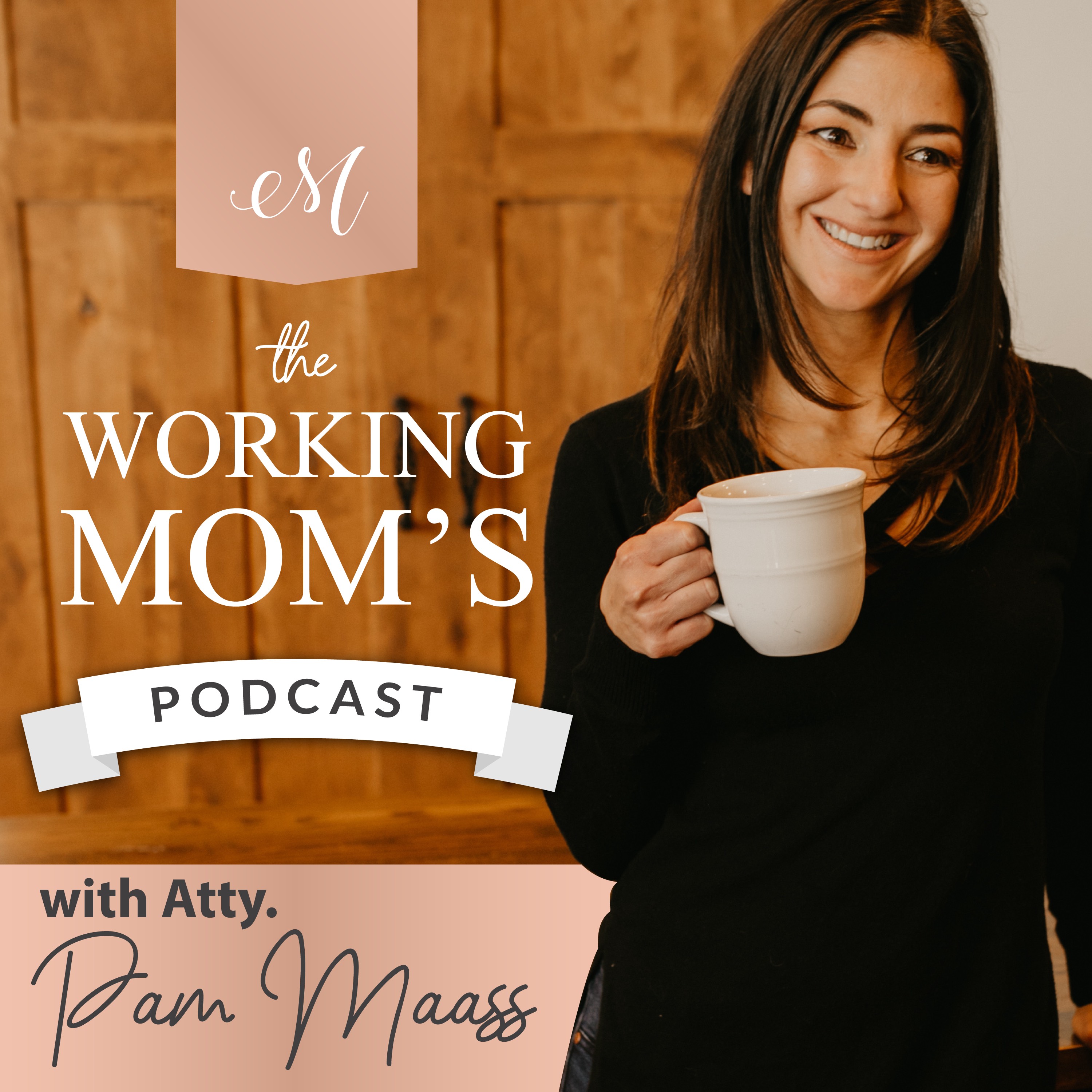 We support the modern working mom with inspiring stories and resources. Something remarkable happens when everyday women come together to share their extraordinary stories. The Working Mom's Podcast gives the modern woman a microphone to discuss health, wealth, and relationships. Join our host, Estate Planning Attorney Pamela Maass & owner of Law Mother. Learn More at www.LawMother.com/WorkingMoms
Episodes
Tuesday Mar 09, 2021
Tuesday Mar 09, 2021
"If someone listens to you and they like, then they are going to seek you out and buy from you," says Michelle Glogovac, host of My Simplified Life podcast and founder of The MSL Collective. Michelle is a podcast aficionado and PR expert, and she talks with host Pam Maass about her top podcast pitching tips for business owners at all stages of their career. 
Michelle spent most of her career in general aviation, though her childhood dream was law. But when she listened to her first podcast in September 2018, she was inspired to start looking for her passion. Ironically, the host from that first podcast asked her to pitch an interview, and Michelle realized how much she loved podcasting itself -- and the process of building relationships in the podcasting community. 
In this episode, Michelle talks about when and how to pitch, where to find the podcasts that will want to feature you, and how to know if it's time to start your own podcast. For all the podcast dreamers out there, this episode is for you! 
Quotes
"It's all relationship based. It's growing that relationship, being authentic and genuine in how you're doing it..." (4:26-4:33)

"First, I think that everyone has a story that needs to be shared. And it's our duty to share that story, because it can be life changing. You only need one person to be listening for it to effect someone" (5:34-5:45)
Links:
www.themslcollective.com
https://podcasts.apple.com/us/podcast/my-simplified-life/id1479782634
Facebook Group:
https://www.facebook.com/groups/workingmoms
Pamela Maass on LinkedIn
Law Mother Website:
https://www.lawmother.com
Podcast production and show notes provided by FIRESIDE Marketing