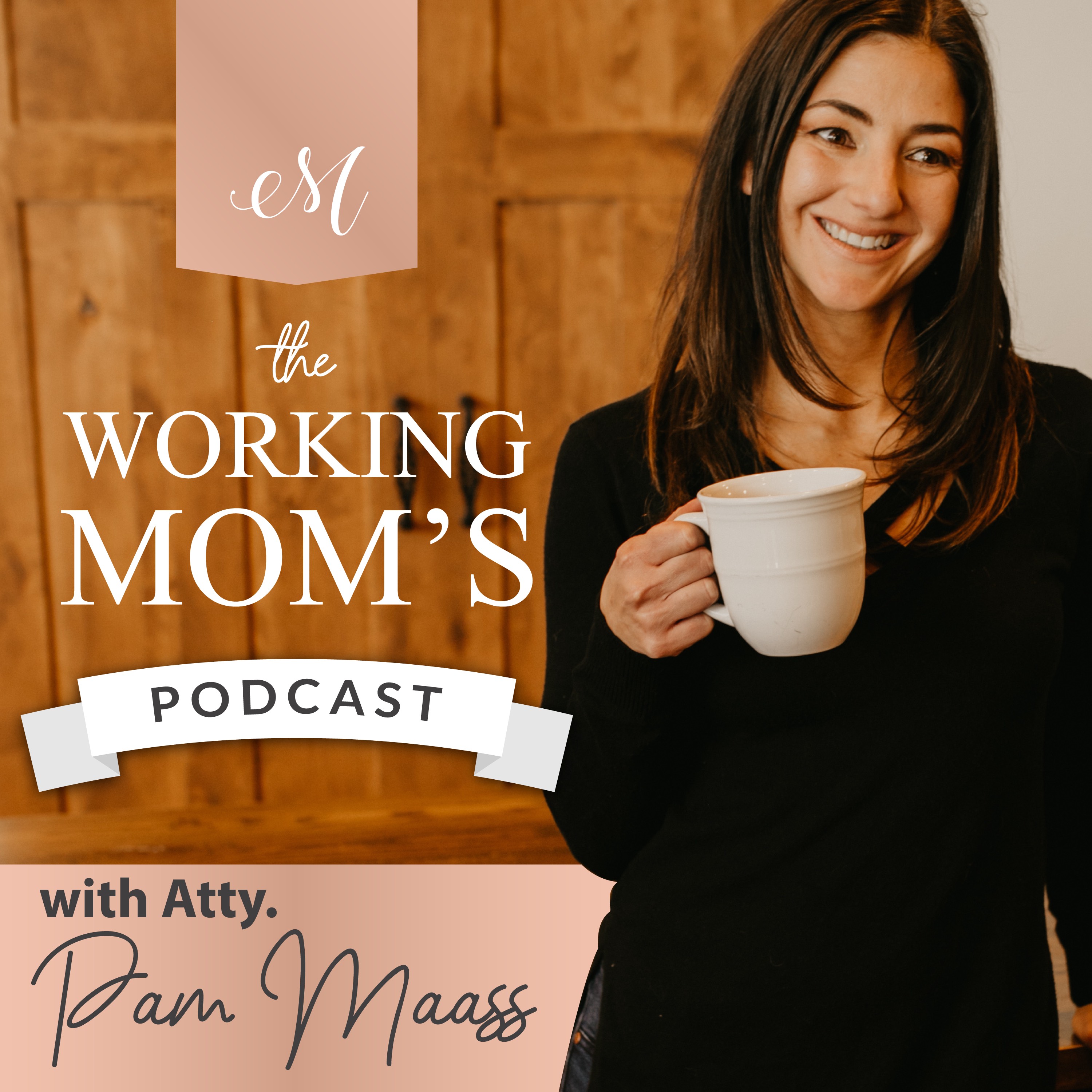 We support the modern working mom with inspiring stories and resources. Something remarkable happens when everyday women come together to share their extraordinary stories. The Working Mom's Podcast gives the modern woman a microphone to discuss health, wealth, and relationships. Join our host, Estate Planning Attorney Pamela Maass & owner of Law Mother. Learn More at www.LawMother.com/WorkingMoms
Episodes
Tuesday May 04, 2021
Tuesday May 04, 2021
"Be merciful with yourself," says family lawyer Genet Johnson. In this episode of the Working Moms podcast, Genet is talking about effective communication in a family law case - and how setting goals for the important conversations you have about your case can help you get the best outcome. 
Genet reveals some of the lessons she's learned from her time as a family lawyer, which she shares in this episode. Her top tip? Make a plan about what you want to get out of your conversation, and slow down. As she says, "When our hearts are beating fast and we're agitated, it's very easy to say things we don't mean." This is especially important when communicating with your loved ones, who are probably also dealing with strong emotions during this time. 
Genet's actionable insights about communicating during a family law case are valuable for any difficult or emotional conversation. You're going to want to listen in!
Quotes
"If this comes up again, will I be able to stand by that? Can I defend that? And if you're not sure, that's an internal conversation that should continue before you say something that you might regret." (12:02-12:17)
"When our hearts are beating fast and we're agitated, it's very easy to say things we don't mean." 
Links
https://www.linkedin.com/in/genet-t-johnson-a7031018/ 
Facebook Group:
https://www.facebook.com/groups/theworkingmoms
Pamela Maass on Linkedin:
https://www.linkedin.com/in/pamela-maass/
Law Mother Website:
https://www.lawmother.com
Podcast production and show notes provided by FIRESIDE Marketing